Deadliest Halloween weekend in American History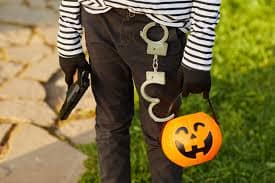 Twenty Mass Shootings in a 7 day span is a clear sign that people are in desperate need of knowledge on how to resolve issues and conflicts without using violence.The risk involved with attending parties and events with large gatherings is to high.
The string of Mass shootings started:
Early Sunday morning October 22, 2023, at a gas station around University of Arkansas at Pine Bluff's homecoming game. Gunshots Irrupted from a car caring four men, One person died and three sustained life altering injuries.This marks the third consecutive year in which one or more shootings occurred in Pine Bluff within 15 hours after the homecoming game at UAPB.

https://www.youtube.com/watch?v=l_UQtJkMGps

.
Chicago, IL October 23, 2023, 4 people shot 6140 S. Justine Male 37 – head 2x (DOA) Female 60 – head (Critical) Female 52 – thigh Male 64 – right forearm.The crime scene is in the alley.All the people who were shot knew the assailant.
Wednesday, October 25, 2023, in Lewiston Maine when a mentally disturbed X Military officer shot over 35 people, killing 19 people including himself and leaving more than 16 others with Life altering injuries.
Mansfield Ohio, October 27, 2023. 6 teenager are shot and two are pronounced dead after a small altercation at a party escalates into violence and gunfire. Now dozens of family members and party goers that survived are wishing that the shooters would've worked their issues out peacefully. Prevention is everything,

 

Be Kind to othershttps://www.youtube.com/watch?v=7FXL4oYv-uA
Texarkana Texas, October 28, 2023. A fight broke at party

 

which led to

 

3 people getting killed, three other people left with life sustaining injuries and dozens of other party goers with life altering injuries. Hopefully all the survivors look at partying differently. Stop going to parties where a likely hood of violence could occur.

https://www.youtube.com/watch?v=ISVrHC7rQ1I
Lake Charles, Louisiana, October 28, 2023. A 17 yearly is in custody for shooting six people after a fight broke out during a Halloween party. Another case of teenager who never learned in school or at home the importance of civility. Being kind to others and resolving issues peacefully.Another group of American Party goers who should take incident as a reason to learn the importance of Civility Awareness.

https://www.kalb.com/2023/10/30/suspect-apprehended-bruce-drive-shooting/
Chicago IL. October 29, 2023. 15 people are shot at halloween party because the security guards at the party didn't know how to de-escalate an altercation between fellow party goers. video speaks for itself.

https://www.youtube.com/watch?v=YUPGFX2M5Xw
Indianapolis Indiana, October 29, 2023. 10 people shot and another person is dead at halloween party that didn't denounce violence

 

enough and didn't promote civility awareness enough.

https://www.youtube.com/watch?v=W87LLkb5QWM
Tampa.Florida, October 29, 2023 .

 

2 people are

 

dead and 13 other people along with dozens of others life will never be the same after the halloween party they attended in 2023.https://www.youtube.com/watch?v=HV0wCa6QeeA
About Author