447th Mass Shooting of the year. Miami, Florida, November 25, 2019.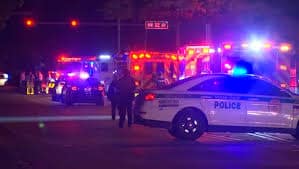 Two young men ages 25 and 20 were murdered and  two other young men shot and wounded on a Miami, Florida busy intersection, In a successful drive by shooting. The Combination of guns, gangs and  poverty is definitely a  recipe for unnecessary acts of violence. The Epidemic of people willing to take shelves of  four or forepeople at a time continues.
Support Civility Awareness by Donating to the Lives In Harmony organization, working to prevent unnecessary acts of violence.
About Author