95th mass shooting 2021, Pheonix, AZ, March 16th.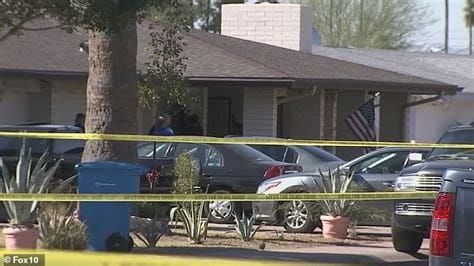 When people start shooting their grandparents, society is in deep trouble. Rarely do you hear of senseless/slash/meaningless crimes like this, but nothing should come as a surprise nowadays. Nobody's safe, everybody at risk, nobody's off limits. Here's another story of many unnecessary crimes that are happening daily in the most powerful country on planet.
The 95th Mass shooting of 2021, took place in Phoenix, Arizona on March16th, which is only 75 days into the new year. 26 year old Gilbert Gonzalez was drinking and laughing with family members until someone said something Gilbert didn't like. Thats when Gilbert took out his gun and begin shooting and killing his own family members including his Uncle, Grandfather and Grandmother, before being shot and killed by another family member.
Now we have a family that has lost 4 members in one night over something that could've easily been resolved peacefully. Alcohol, Guns, and the inability to dialogue peacefully is the reason the Gonzalez family is in deep mourning.
This is definitely not an isolated event.We should expect to see more unnecessary acts of violence like this in 2021 due to the fact of unprecedented gun sales in 2020.
 There was no reason for Gilbert Gonzalez to have a gun at a family gathering.
Civility Means Everything
.
About Author