Time for Black parents, family members and neighbors to step up. No More excuses, this is ridiculous, it doesn't hurt me to speak the truth. Every year In the last 25 years, black on black crime has gotten worse.It makes no sense, there are more black news anchors, Black Politicians,  professional black athletes, school teachers and more black doctors than in anytime in history, so why are these black teens and young adults committing these horrific crimes amongst and against each other. Black People love rallying and marching when a person that is not of color is negatively affecting the livelihood of the black and brown community but I never see them rallying to stop black on black crime. Black women rallied and organized to make sure  R.Kelly the King of R&B is gonna never be released out of prison. Black women and men rallied for months on in to make sure George Floyd killers got their few years in prison. But where are all the Smart Black men and women doing to prevent Black on Black crime, Only time you see former President Barack Obama is when the democrats needs a vote and the only time you see his wife is when she's selling something. Where is the Black Athletes Voice when its comes to Black on Black crime.We see them handing out turkeys around thanks giving, handing out toys at Christmas time.But you never hear them speaking publicly abut tragedies like the one that happened in Dumfries, Vuirginia on January 4, 2023. When a young black man 20 years of age shot and killed a three year old family member of his girlfriend and attempted to kill 4 other sibling.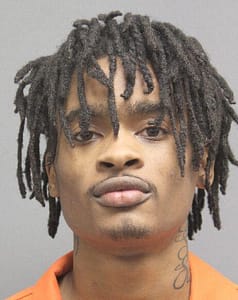 After every game theres usually a press conference.
You'll never hear any of them asking black people to stop killing one another. The NFL or NBA  isn't allocating any money toward preventing Black on Black Crime which is kinda counterproductive because nearly 80 percent of the players are black. What is ESPN done to help Prevent Black On Black crime, absolutely nothing, ESPN haven't had a segment or even a roundtable conversation about how black on  Black violence negatively effects sports as a whole, None of the Black Men that covers prime time sports has  ever brought up the topic while working.Charles Barkley, Kenny Smith, Shaquille O'neal, Jalen Rose  or Steven A . Smith, just to name a few.
About Author