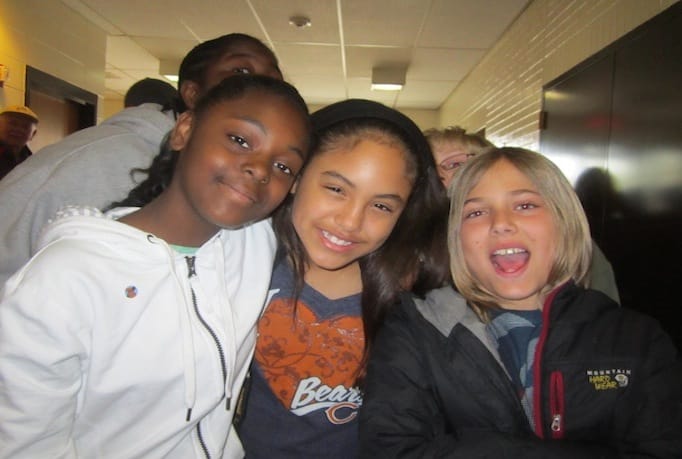 Its gonna get much worse before it gets better
The Last month of school for media outlets reports over 70 incidents involving hate committed amongst students mostly encouraged by adults and family members.
If the school year ended this way just Imagine how the new school year is gonna begin in a few months.
Kids need to learn how to treat others the way the would like to be treated. These fundamental truths can protect kids from a society designed to justify discord and harmony amongst one another. 
Incidents involving racial antagonism or slurs, derogatory social media posts, anti-LGBT incidents and cyberbullying ranked amongst the highest.
Many of these experiences were severe, over a dozen direct threats to students' safety.
In Sedro-Woolley, Washington, a middle school student was called the n-word by another student, then stabbed in the arm six times with a pen. Friends of the attacker later joined in with racist taunts.
During lunch at a Katy, Texas, junior high school, every black eighth-grader received threatening text messages from unknown numbers that included the n-word and the phrase "y'all can die." Sent just four days after the nearby Santa Fe, Texas, shooting, the text messages left many students "scared to death," a parent said.
In Rockville, Maryland, a 16-year-old Muslim student who wears a hijab and ran to represent students on the county school board received threatening emails through her campaign website: "Choke on ur hijab terrorist [expletive]," "Why do you even breathe" and "Get the [expletive] out of my country," to name just a few. After losing the election, she received a message saying she should be grateful. The writer said they would have otherwise "shot up" all the schools in the district.
In Glenelg, Maryland, four graduating seniors spray-painted swastikas and homophobic and racist slurs and graffiti across the campus. Some of the graffiti was directed at the school's African-American principal, calling him the n-word.
Some of the reports indicate systemic issues. In Haverford, Pennsylvania, school officials heard from community members during a board meeting who detailed racist and Islamophobic incidents that took place inside or near schools. For example, classmates of a Muslim student called him the n-word, "terrorist" and "Osama bin Laden" from middle school through his senior year in high school. A substitute teacher announced to the class that he would call an African-born student "caveman" because he thought his name sounded similar to that of a hominoid recently discovered in South Africa.
This incident wasn't the only in which teachers or other school personnel perpetuated the hate that educators are supposed to protect their students from.
In Fayetteville, North Carolina, a teacher called a black student the n-word in class. In Cleveland, Ohio, a public-school bus driver went on a profanity-laced tirade that included racial and homophobic slurs directed toward an 11-year-old child. In Annapolis, Maryland, a third-grader told his parents a bus driver called him a racial slur. 
In Leavenworth, Kansas, a substitute teacher told a student, "Don't give me your ugly black girl face."
 In Houston, an elementary principal was talking to three staff members about a black special-needs student who often runs from class. The next time he runs away, she said, "We won't chase him. We will call the police and tell them he has a gun so they can come faster."
At two other schools, students who committed hateful acts were not held accountable for their actions. 
Kids must learn that they will be held accountable for their actions as well as friends and family members that encourage them.
[fusion_button link="https://www.livesinharmony.org/donate/" text_transform="uppercase" title="" target="_self" link_attributes="" alignment="" modal="" hide_on_mobile="small-visibility,medium-visibility" class="" id="" color="default" button_gradient_top_color="" button_gradient_bottom_color="" button_gradient_top_color_hover="" button_gradient_bottom_color_hover="" accent_color="" accent_hover_color="" type="" bevel_color="" border_width="" size="" stretch="default" shape="" icon="" icon_position="left" icon_divider="no" animation_type="" animation_direction="left" animation_speed="0.3″ animation_offset=""]Support Civility[/fusion_button]
About Author