Mass 561st Shooting of 2020. Sumter North Carolina,November 14,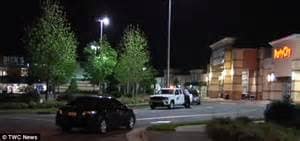 A Man in his late 20's attempted to break into a family's home and encountered  an elderly man and two of his sons and then opened fire and killed all of them. then pursed to continued robbing the home  a couple minute slater he encountered a pregnant woman and  tried to ill her ,, shooting her multiple times. This is another sign of the lack of civility, anger and total disrespect for others that is encompassing every part of United States of America. This Guy did not have to kill these people at  all. Once he found out that someone was home  he could've easily left.   Guns our empowering people to do things that could only be easily labeled as Pure Evil.   the surviving victim and her Family, including the  community where this tragedy took place are having to deal with this horrific crime. More community members will most likely become gun owners after a situation like this. Without a gun this situation would've been impossible.
We must address this Epidemic individually and collectively.
Support Civility Awareness by Donating to the Lives In Harmony organization, working to prevent unnecessary acts of violence.
About Author