Where are the public safety ads in communities where violence is ongoing?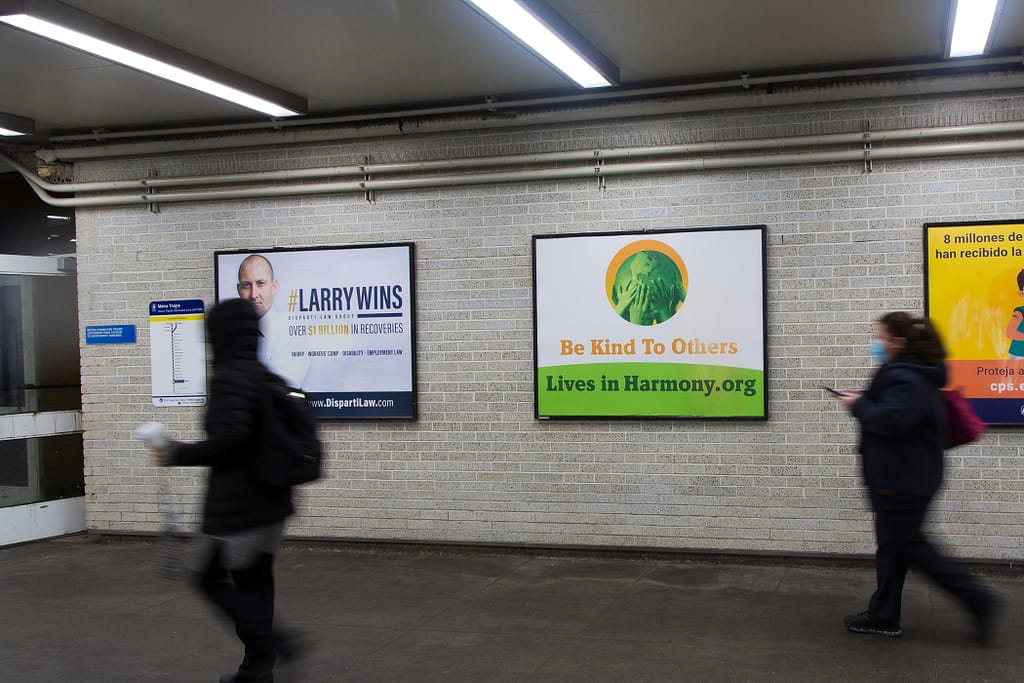 Where are the public safety ads in the neighborhoods and communities where most of the gun violence and other acts of excessive anger is occurring.
In every city in the U.S.A there are thousands of Bill board ads present along highways and major street intersection promoting almost any and everything thing but public safety. The advertising
 

industry is a well known lucrative business

 

and all top city governmental officials are aware of it. Companies that purchase the ad space

 

are totally

 

aware of the benefits of having their products and services being displayed to hundreds of thousands of people on a daily basis.
 

Why isn't this approach being used to combat crime, gun violence, human trafficking and other nuisances that has consistently made every American citizen feel unsafe. The year 2022

 

has seen 432 mass shootings as of August 24th. This number is significantly higher than any year ever recorded. Everyday where hearing of multiple Americans being killed and injured due to gun violence and other forms of excessive anger and the only organization in the city of Chicago thats purchasing public safety ads

 

is "Lives In Harmony".

 
Lives In Harmony purchased public safety ads to be placed on the Chicago Transit Authority
 

(CTA) platforms due to the uptick of violence thats negatively affecting hundreds of thousands of

 

passengers everyday.

 

The Ads were created

 

to promote civility awareness and to

 

deter people from committing assaults and violent acts.Criminal activity in and around Chicago's only public transit systems is being replicated and duplicated.People ride the trains and buses to commute to work and other places everyday and if you don't have headphones on or a book to read,  most passengers have to look at dozens of pharmaceutical ads thats furnishing the trains and buses. Absolutely nothing that makes them feel safer.
About Author